Wie ooit een trektocht heeft gemaakt in de Schotse Hghlands kent 'm al : de bothy. Als je je nu afvraagt wat dat is heb je dus overduidelijk nog nooit een stap gezet op de ruige Schotse bodem. Misschien wordt het dan gewoon tijd dat je dat gaat doen. Lees bijvoorbeeld dit nieuwe boek, van de hand van Hans Offringa, de meester zelf. Oja, je wilt natuurlijk weten wat een bothy is. Dit is een hut die op afgelegen plekken in de onstuimige Highlands gelegen is. Wandelende avonturiers kunnen hier 's avonds warmte en onderdak vinden.  Bij de open haard worden onder het genot van een glas whisky met wildvreemden de mooiste verhalen gedeeld.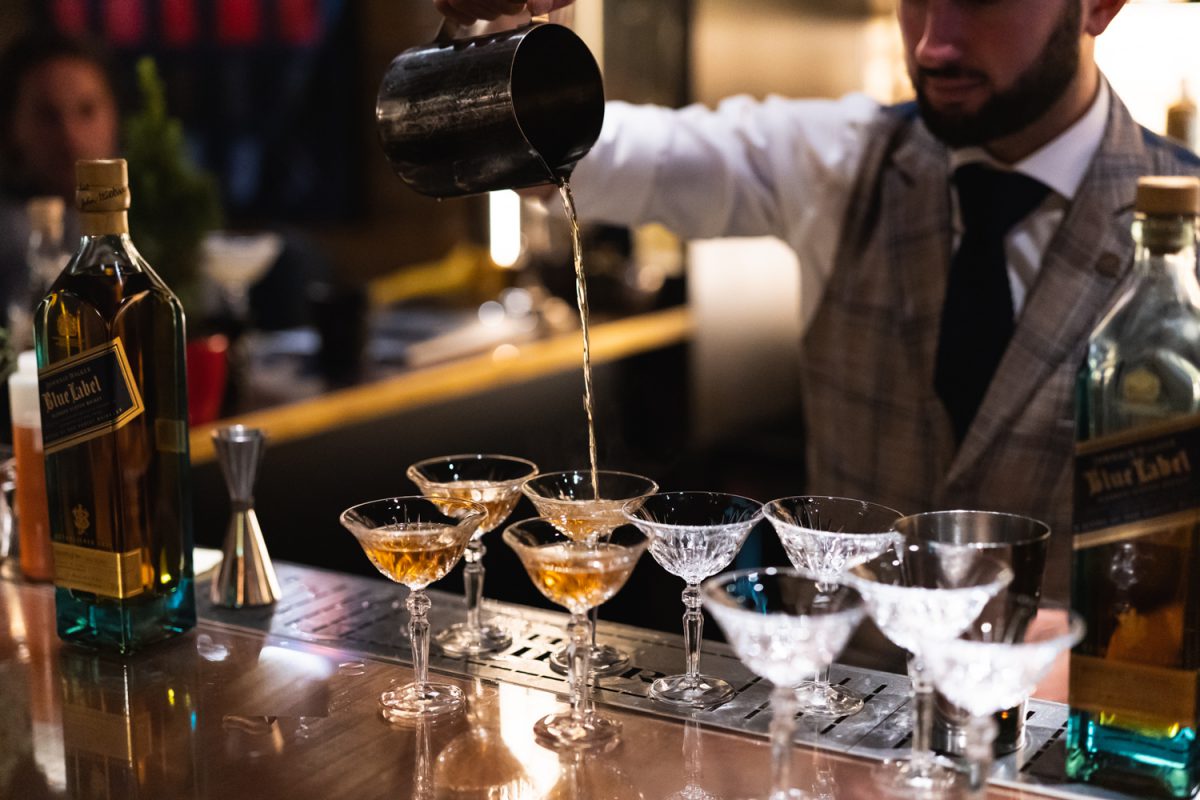 Dit idee van de bothy heeft model gestaan voor een bijzondere samenwerking tussen Johnnie Walker Blue Label en The Tailor., de cocktailbar van het Krasnapolsky Hotel, Amsterdam. Hier wordt namelijk tot en met 20 december een bijzondere tasting van 3 cocktails met bijpassende gerechtjes aangeboden. Hiervoor hebben ze een aparte ruimte ingericht waar je, weliswaar zonder open haard maar mèt vreemden, kunt genieten van een 3-gangen tasting menu met bijpassende cocktails. De hapjes komen uit het culinaire brien van Randy Karman, chef de cuisine van The White Room*. De cocktails komen uit cocktailbar The Tailor en zijn ontwikkeld door James Chaib, die afgelopen zomer de Nederlandse finalist was bij World Class. Je kunt voor € 25 een combinatie proberen, maar beter neem je het hele menu. Dat is namelijk maar € 52.
Reserveren is niet noodzakelijk, maar mocht je je willen verzekeren van een plekje, mail (!) dan fbreservations.nhcollectionkrasnapolsky@nh-hotels.com.